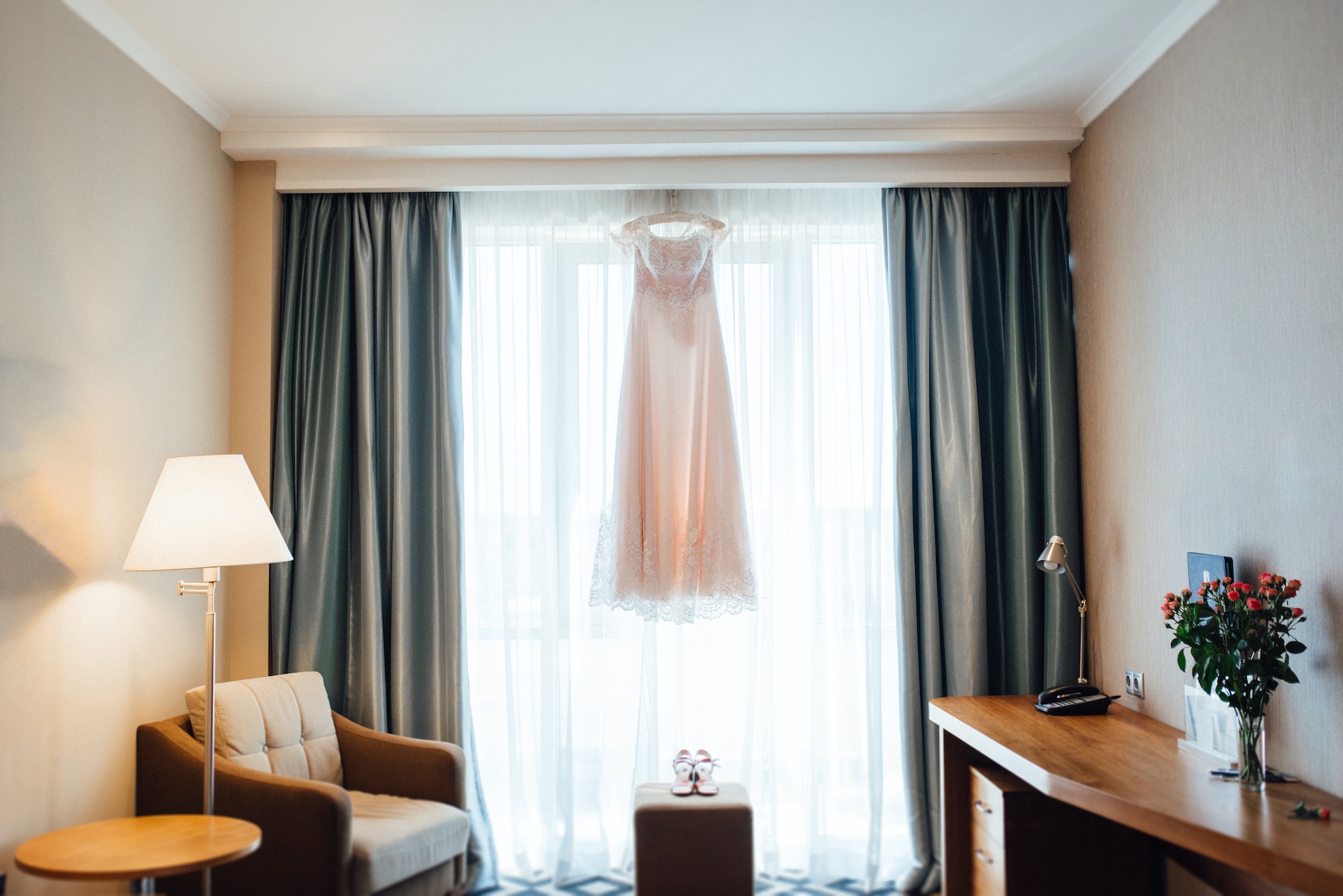 Finding your dream wedding dress can be nothing short of magical. Imagine trying on intricate pieces from renowned designers and then slipping into a gown that fits you like a glove – with one glance; it reflects your personality! Shopping at a bridal salon should invoke this precious moment and be an opportunity for the bride-to-be to come into her own in all the beauty and glory of such an unforgettable occasion.
When deciding to find the perfect wedding dress, buying something online can be tempting. However, shopping in a salon provides various advantages – you get personalized service from experts and access to multiple styles and on-site alterations. Despite these perks, there are specific etiquette rules that all brides should take into account when searching for their ensemble in person. Keep scrolling below as we further understand the top wedding dress shopping tips, according to specialists!
Pre-book an Appointment Now and Reap the Rewards Later!
Planning is always the best decision when trying on wedding dresses, especially during those busy weekend hours. Don't risk a potentially long wait at bridal salons that might not even allow walk-ins; instead, book an appointment with a pre-consultation so you can get right down to business. Such preparation will show your respect for their staff and ensure that you make the most of your experience! In addition, your consultant will be able to pinpoint which designs and styles you prefer before providing some samples so that you can get a feel for the options.
Do Your Research
To maximize your dress shopping experience, do a bit of research ahead of time. It is recommended to consider the price points at each store you plan on visiting, shipping times for orderable dresses, as well as design styles from different designers before embarking on your search. This will help you pinpoint only the best salons that suit your needs; if you're seeking an exquisite beaded gown or hoping to find something from a specific designer, avoid boutiques with tastes incompatible with yours.
Stick With a Small Entourage
Trying on many gowns in front of a large crowd can be nerve-wracking for you and difficult for the stylists and other shoppers. Instead, limit your entourage to only your closest family members by inviting just your maid of honor, mom, or future mother-in-law. This will reduce stress levels while allowing them to help make dress decisions with you! With a minor party, you can avoid the potential of being overwhelmed by unwanted advice. Too many opinions can blur your thoughts and lead you to make decisions based on others' desires instead of what makes YOU happy – let's not forget that it's YOUR wedding day! If there are guests who want to share in this particular moment with you, invite them along during future fittings, so they don't miss out.
Embrace Open-Minded Shopping!
Even if you've dreamed of a specific dress for years, be open-minded and embrace everything when you visit the salon. Please put your trust in their expertise before quickly disregarding it. Trying on multiple dresses will help confirm two things: You love the style that first caught your eye, or you realize it's not suitable for your body type after all! Perhaps an A-line silhouette once came to mind, but in reality, falling head over heels with a trumpet design would suit you better – this could very well be the case unless you permit yourself to try something new.
Articulate Your Financial Limitations Clearly
When purchasing a dress, communicating your budget is essential. Be sure to have a price range before you start shopping so your stylist can find the perfect look without exceeding what you are prepared to pay. If something catches your eye but costs more than expected, inquire with the store if they will have any discounts or events soon – this way, you can achieve the vision of your dream dress without going over budget!
Every Dress Deserves Respect
When trying on a selection of bridal gowns, it is vital to ensure that the dresses remain pristine for future customers. Thus, be gentle when zipping and buttoning them up, hang each dress neatly back onto its hanger after use, and handle all designs with care. Furthermore, browse the racks delicately– these dresses may be someone else's dream! Remember: These garments are expensive and often exclusive samples from the salon, owned by a person passionate about their business.
Let Your Voice Be Heard!
It's helpful and wholly acceptable to express your displeasure politely when you're not satisfied with the dresses presented by stylists. They are there to help you discover the dress of your dreams, so don't be afraid of voicing any criticism—attendants won't take offense! The more honest feedback you give them, the better they can understand what suits you best. So if something isn't up to par for yourself or doesn't feel quite right, let them know! Their main goal is to help make sure all eyes will be on how beautiful you look on your big day – so please don't hesitate to communicate this information – we have plenty more options available at our store which may fit precisely what unique style
you envision for yourself.
If the bridal appointment isn't quite meeting your expectations and you don't feel ready to commit, do not let any pressure from the consultant push you into a decision. Instead, let them know that you're still considering other options and continue searching until you find "the one" – your dream gown!
Put the Phone Down and Look Up
There's nothing more distressing than a noisy cell phone. When your nose is in your gadget, you won't be able to take full advantage of the bridal gown shopping experience or make an informed decision. Instead of texting and checking notifications on your device, put it on silent mode and pay attention to the stylist and all available gowns before you. Taking pictures might be critical for some brides-to-be; however, don't forget about consulting with the shop regarding their photography policy first! Let one of your guests help capture memorable moments during this special day for you instead.
Avoid Any Food or Beverages
Before you enter your bridal shop appointment, be sure to discard any open beverages or snacks. Not only do these shops contain valuable dresses that could potentially get stained by a dropped can of soda or greasy fingers, but the session will most likely last an hour – more than enough time for you to grab a quick snack before entering! Just make sure to wash up afterward to avoid leaving any marks on the gowns while browsing through them.
Respect the Consultant's Time and Schedule
Searching for the perfect dress for your special day requires patience, but lingering over gowns and considering numerous options is not only an inconvenience to the bridal salon but also counter-productive for you. So if you're torn between multiple dresses, step back and sleep on it! The purpose of any reputable bridal shop is to ensure that you are content with your purchase – they understand how important this decision can be—taking some extra time to find 'the one.' That's okay! However, remember that someone else's valuable time is involved in all of this.